Sample: Qualia Personality Meeting Styles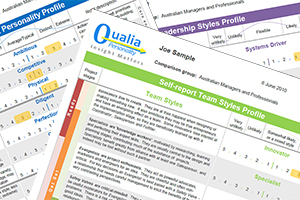 This report is derived from the Self-report profile. It combines and recalculates the 29 traits to reveal the ways in which a person is likely to behave in meetings. It's similar to the Team Styles report but is most useful when a person will frequently be interacting with different people, rather than working in a stable team.
It's used to assist with professional development and occasionally to inform recruitment.
Share this page
Can't view the document?
Click here to open the document in your usual PDF reader.
Go back to…