Outplacement & Career Coaching
Career transitioning support for professional people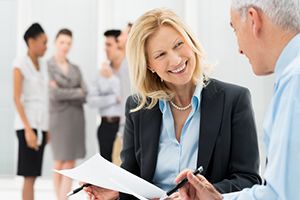 We offer a uniquely powerful blend of coaching and psychology, to guide senior personnel to their next career destination.
Whether the change is imposed by self or circumstance, proper support makes it a lot smoother.
Who should use this service?
Anyone who requires, for themselves or their senior team, highly effective career guidance or outplacement programs delivered in a respectful coaching style.
What will you get from us?
Long gone are the days of needing to borrow a computer or have someone type up a resume, so this service does not emphasise secretarial support. Instead we tailor a practical and personal coaching program for each participant.
For example, here are the six things our clients most commonly ask us for…
Help with deciding what to do next
A 'how to' guide for identifying job opportunities
Guidance with writing a resume for persuasive impact
Help with succeeding over other candidates when applying for roles
Practice with interview techniques, confidence-building, and answering tricky questions
Resolution of anger or stress following a negative employment experience
You are certain to find a program that meets your needs at Insight Matters. We offer short economy programs through to full executive transition support.
How can you get started?
Please contact us to discuss your needs.
Service locations
At our Sydney offices in Neutral Bay or Avalon Beach
Anywhere in the world via CoachCam