Sample: Qualia Personality Leadership Styles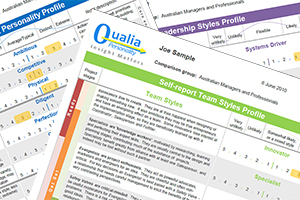 This report is derived from the Self-report profile. It combines and recalculates the 29 traits to reveal the styles of leadership a person is most likely to employ when given a team of staff to manage.
It's used to assist with team formation, culture interventions, and development of leaders' self-awareness and performance.
Share this page
Can't view the document?
Click here to open the document in your usual PDF reader.
Go back to…