CEO Magazine: The Ups and Downs of Hierarchies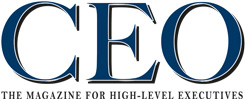 What works best when structuring a business — a traditional hierarchy, or something else?
Insight Matters Director Stephanie Thompson battles it out with author Graham Winter in CEO Magazine.
Share this page
Can't view the document?
Click here to open the document in your usual PDF reader.
Go back to…