BRW: Hard-wired for plenty of risk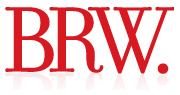 Modern working men are wired for the past, yet faced with modern challenges. BRW asks corporate psychologist Stephanie Thompson to explain male risk-taking in business and personal health care.
This article was originally published here.
Share this page
Can't view the document?
Click here to open the document in your usual PDF reader.
Go back to…